Vol. 3 No. 3 (2021): Journal of Cardiovascular, Neurovascular & Stroke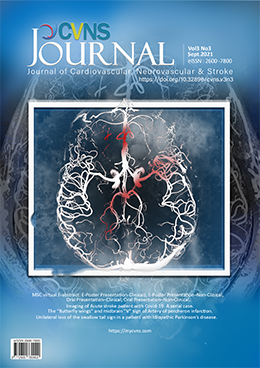 1. Malaysian Stroke Conference 2021, Kuala Lumpur, Malaysia.
2. Dr. Wisniardhy Suarnata Pradana, Radiology Department, Saiful Anwar General Hospital, Malang, East Java, Indonesia.
3. Dr. Chee Yong Chuan, Department of Medicine (Neurology), School of Medical Sciences, Universiti Sains Malaysia.
4. Dr. Anna Misyail Abdul Rashid, Department of Neurology, Universiti Putra Malaysia (UPM) Teaching Hospital, Malaysia.
Full Issue