Vol. 3 No. 4 (2021): Journal of Cardiovascular, Neurovascular & Stroke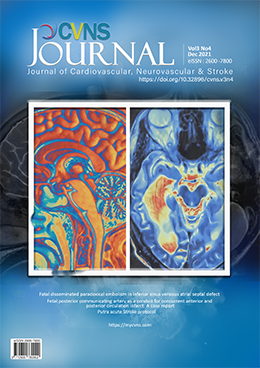 1. Dr. Ahmad Sobri Muda, Department of Radiology, FPSK, UPM & Hospital Pengajar UPM, Universiti Putra Malaysia, 43400, Serdang, Selangor, Malaysia.
2. Dr. Khairil Amir Sayuti, Department of Radiology, Universiti Sains Malaysia, School of Medical Sciences, Jalan Raja Perempuan Zainab 2, 16150 Kota Bharu, Kelantan, Malaysia.
3. Dr. Mohamed Azlam Micdhadhu, Internal Medicine Department, Hospital Seberang Jaya, Pulau Pinang, Malaysia.


Full Issue